Buying a carport is a big investment. With so many options on the market, choosing the right one can feel like a very daunting task.
The first thing that you might notice is the wide range of materials used to make these structures; including timber, steel, aluminium, PVC and Glass Reinforced Plastic.
Making a decision about which carport is right for you can be difficult, and ultimately expensive if you choose the wrong one.
We believe that a good carport will maintain its appearance for many years – requiring minimal routine maintenance to keep it looking good. It should be securely fixed and well-constructed from robust and durable materials. It should also improve the look of your home and complement your personal style.
Here are just a couple of the ways that you can prevent yourself from getting caught out when buying your first carport.
The wrong choice of building materials
Think carefully about the most appropriate materials for your carport.
We appreciate that budget is important, but try to avoid just settling for the cheapest option. The carport in this photograph looks cheap and flimsy; the materials have not lasted well, or been maintained correctly.
To avoid this happening to you, give consideration to your geography, lifestyle and time demands; as these are all factors that might influence the kind of carport you should buy.
Plastic is low cost and fairly easy to keep clean, but it's not always strong enough to withstand harsh weather and can crack due to being heated and cooled down.
Wood canopies should be treated, either before assembly or as soon as they have been installed. It provides a traditional look that is easy to clean and can be painted to fit your colour scheme. The downside of a wooden carport is that it will require treatment on a regular basis, and can lose condition over the years.
Aluminium is a strong and durable metal that does not rust, and with a powder coating it can be incredibly weatherproof with little risk of scratching. Aluminium can also be coloured to match your existing colour scheme. Simply clean with warm soapy water when required.
Poor fitting and installation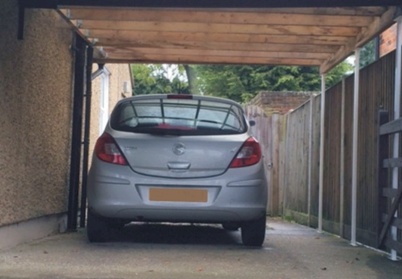 Alfresco Canopies offer a supply only service when required, but think carefully about who you get to install your carport.
Even with the right materials, the safety and lifespan of your structure depends heavily on correct fitting. All installations should be carried out by at least 2 people, and a good level of building knowledge is required.
It can be beneficial to carry out a site survey, identifying any potential issues or complications with installing your chosen structure.
Make sure that you are clear on any necessary groundwork, paving etc. that will be required beforehand, and check with your local planning department to clarify the need for planning permission. Being prepared at this early stage will prevent you from having the product delivered and installed, before discovering that you can't keep the structure in place.